Jessica Chan / Broker
Jessica Chan moved to Canada in 1987 and became a licensed Real Estate Agent near the end of 1990. It has been an amazing experience for her to meet all walks of life with many diverse backgrounds. Jessica has been in Real Estate for 32 years and continues to actively serve clients to this day. For the first 20 years of her career in Real Estate, Jessica worked as a solo agent with 1 assistant. With her business growing, she decided to create Jessica Chan & Associates in 2010 to incorporate more agents and support staff. Her success over the years has grown due to her precise attention to detail, organization skills, and making sure her clients are making the best-informed decisions by offering her experience and top negotiating skills in buying and selling property.
Her success derives from the trust of her repeat clients, referrals, and new clients who treasure her experience and advice. Listening and caring for her client's needs is what Jessica values and honours. You will enjoy working with her and her team and will be glad that you chose her as your Realtor.
In Oct 2022, Jessica Chan became a broker in her new company, Jessica Chan Real Estate & Management Inc. Her vision is to continue helping serve clients by training more agents who can learn from her experience, and who have the same enthusiasm for helping clients. She and her team would be happy to answer all your questions and assist you to achieve your Real Estate goals.
Jessica speaks fluent English, Cantonese, and Mandarin. When she has some spare time to herself, she enjoys golfing, singing, and swimming.
David Chan / Real Estate Agent
David is a licensed Real Estate Professional in the City of Calgary with over 24 years of experience. Known for his extensive market knowledge and his unmatched devotion to clients, he repeatedly goes above and beyond the call of duty to ensure all transitions go smoothly. David has earned the respect of his clients by working tirelessly on their behalf and by offering them candid advice. His business has grown successfully and consistently, thanks to the repeat business of his happy clients. His excellent track record is only possible because he delivers both results and an enjoyable experience.

David earned a Bachelor of Commerce degree from the University of Calgary. Afterwards, he spent several years working at Jayman Master Builder, where the business skills he acquired greatly enhanced his real estate career and provided tremendous benefits to his clients. David takes pride in his services, and he spends quality time with each client educating them on the steps to homeownership. He loves his job and hopes you will consider him to help you make well-informed real estate decisions.

David speaks fluent English, Cantonese, and Mandarin. He enjoys music, volleyball, photography and spending time with his family and friends.
Vivian Zhong / Real Estate Agent
Vivian has lived in Calgary for over 13 years and loves this fascinating city dearly. Vivian earned her Ph.D. degree in cardiac science at the University of Calgary and worked as a research assistant for several years. While she enjoyed her life as a scientist, Vivian always had a passion for real estate and enjoys working with people.
Vivian possesses great communication skills, a positive attitude, and is always attentive to details. In addition, with her science background and training for years, Vivian acquired a strong analytical mindset and problem-solving skills that she continuously applies in her real estate practice. Vivian is dedicated to building strong, long-lasting relationships with her clients. She takes the time to truly understand their needs, wants, and preferences and works tirelessly to help them achieve their goals. Her top priority is to make each client feel comfortable and stress-free in the process of buying or selling by providing knowledgeable information and step-by-step guidance.
Vivian speaks Mandarin, Cantonese and English fluently. She has three lovely children who she loves spending time with. She also enjoys skiing, reading, movies and music.
Dodo Ng / Real Estate Agent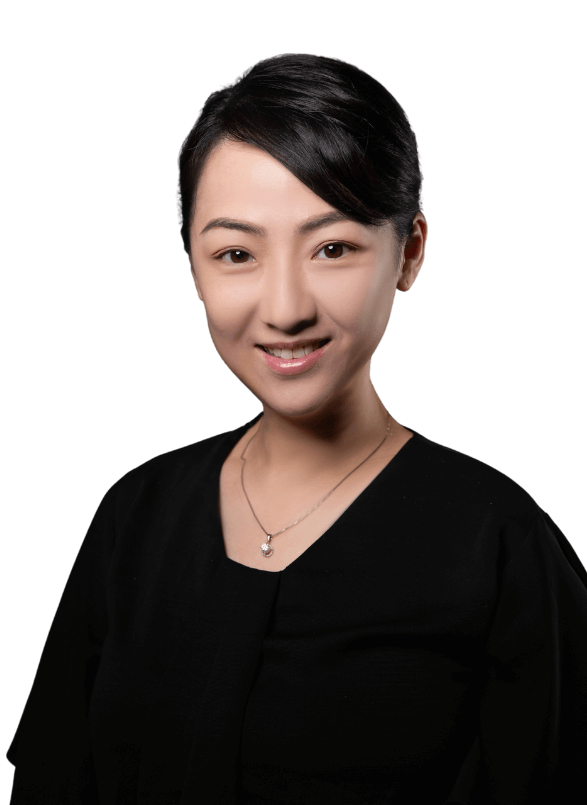 Dodo attended University of Calgary where she graduated with an Economic bachelor's degree. She also has a background of diverse successful business in Calgary since 2003. She understands the importance of keeping a long and good relationship with her clients by demonstrating at most professionalism.
Dodo is patient, friendly, respectful and caring. She understands every client is unique with different needs. She always seeks to educate, coach, and help her clients reach their goals and to make the best decision possible. She always believes "Success in real estate comes down to two factors: taking care of and valuing the customer." —Michael Miedler
Dodo speaks Mandarin, Cantonese and English fluently. When she is not working to find someone the perfect home, she spends her time with her kids kayaking, playing badminton, singing, shopping, and learning Cantonese and Mandarin.